Nikolai Stepanov will tell you about his favorite bridges in Montenegro.
They are so different. They are always fascinating. They appear unexpectedly. They make you feel dizzy. They are countless. Each one has its own story.
Đurđevića Tara Bridge
It is glamorous, it is the center of attention, people visit it, they are swimming under it, they're taking pictures of it. It is always in the center of attention. It is cared for and cherished.
It does not get boring because it's located high in the mountains. That's why it is always different, in the mornings and in the evenings, in the spring and autumn, and that's what makes people happy.
The old Rijeka Crnojevića Bridge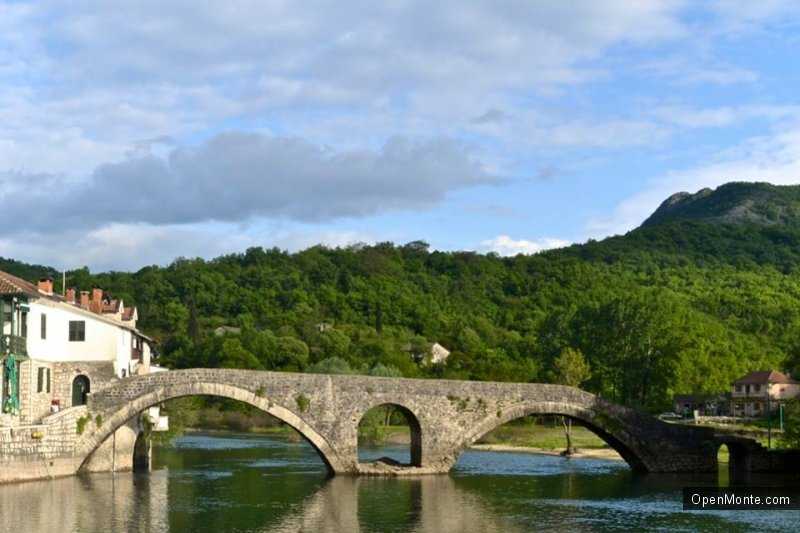 It is unobtrusive; it is old, wise and classy. You would not be afraid to sit on the edge and look at fish.
Swimming under it, you will discover a miracle. And the most important thing is that the bridge has seen a lot of things, and it has got a lot of stories to tell and mysteries to show.
A pedestrian bridge over Morača
It conveys the character of Montenegro, it is crazy, but natural, made by Montenegrins for themselves, it attracts, it scares, it shouts with full chest and breathes, it leads nowhere.
Railway Bridge over the Mala Rijeka Canyon
It is the coolest, the tallest bridge in Montenegro (above Đurđevića Tara), the span height of it is 200 meters. It is the most untwisted, but it carries a big part of the railway trains.
It is exclusive, difficult to get to, a great place to jump with a parachute. And it stands far from the tourist flow and enjoys its authority.